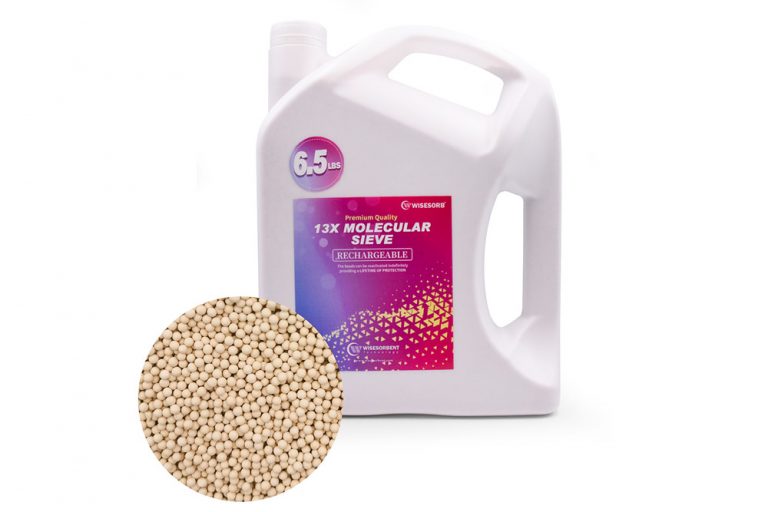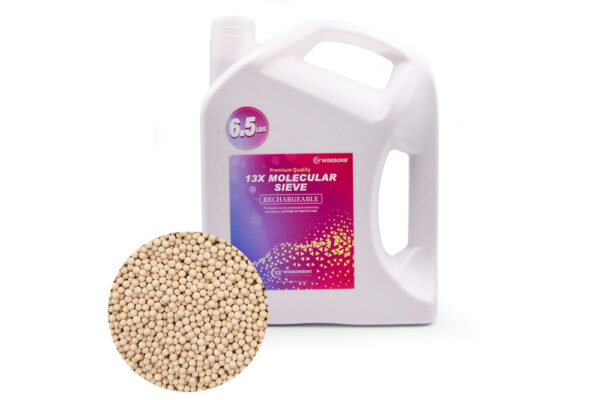 13X molecular sieve

The beads can be reactivated indefinitely providing a LIFETIME OF PROTECTION
Our 6.5 lbs molecular sieve utilize premium quality raw material: 13X molecular sieve that is an alkali metal aluminosilicate with a pore size of 1nm and capable of adsorbing
molecules less than 1 nm. It can be used as a catalyst carrier, water and carbon dioxide co-adsorption, water and hydrogen sulfide gas co-adsorption. At 77 ℉ /25 ℃ , RH20% it can absorb more than 20% of its weight in water vapor. Each granule is 1.5-2.5 mm in size.
Product Information
How to Use:
Place 13X molecular sieve granules into an enclosed storage space, until it needs to be replaced.
How to Reactivate:
The 13X molecular sieve granules can be placed in a muffle furnace, and baked at 1020℉/ 550℃ for 3 hours, then transferred to a drying cylinder, and cooled to room temperature for use.