Desiccant Aluminum Film: Innovating the Diabetes Market!
Sterile film for human use comes in a variety of styles, and our desiccant aluminum film is on the forefront of innovation in this market. A new solution that utilizes this film is the ability to package diabetes strips and keep them protected better than ever before! Instead of keeping them all loose in a bottle which if opened and left out in the open would completely ruin your entire set, keeping them all packed with our film can extend the shelf life of these testing strips exponentially. This is due to the amazing technology found within our desiccant aluminum film. Unlike any other aluminum film on the market, our desiccant aluminum film protects diabetes testing strips from not only external dangers but also absorbs humidity that accumulates within its packaging.
Extending Shelf Life
This new technology if widely used could revolutionize the entire diabetes industry. Currently, depending on the brand of testing strip; some can last over 14 to 16 months or as little as 90 days when someone finally purchases them at the pharmacy. With our desiccant aluminum film and its guaranteed protection both inside and out, any strip could have the potential to last even longer than some of the top brands currently on the market. In fact, in order to save money some people still use expired strips after their date has long passed. Not only is this dangerous but the accuracy of the reading could vary widely, why have patients take a chance when a product such as ours ensures their safety and protects your brands public image.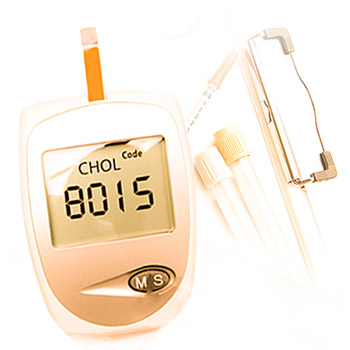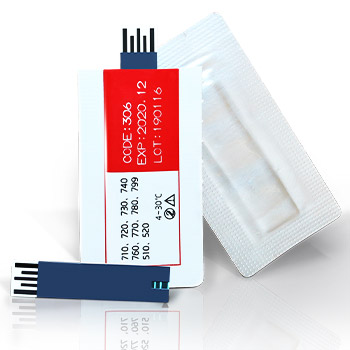 An Inside Look at our Desiccant Aluminum Film
One may also want to know, what exactly is our Desiccant Aluminum film comprised of? How do you know that it is safe, that it does not affect any of the material within the diabetes strip, let alone your body? The answer is simple, the film is laminated with a series of layers and the only one that comes into contact with the diabetes strip is harmless PE film. The film's outer layer is PET followed by aluminum film, while inside the desiccant material (silica gel) is adhered together by a binder and finally on the inside is the PE film. This structure is patented by our company and is assured safe by our own tests and 3rd party laboratories as well. Not to mention, it is FDA authorized and with our facilities meeting many of the standards the top medical device companies adhere to you can be confident that we adhere to the best manufacturing principles.
A Word on Wisesorbent
On the whole, this is a fantastic way to see the WiseSorbent® difference. Our desiccant aluminum film has taken ages to research, develop, test to confirm its effectiveness. We have now finally released this film to the world to much fanfare. What makes us different than other organizations is just that, the care and time we take to ensure our products and services maximize satisfaction. This diabetes strip packaging solution became a reality thanks to this mantra and with much collaboration with our existing business partners. In other words, WiseSorbent® will always work as close as possible with our customers. We already have our film being used as blister packs, lidding foil and powder packaging. To think that a product that is already considered innovative was given yet another application like this is fascinating. In summation, feel free to inquire more about our Desiccant Aluminum Film and its applications, especially for diabetes test strip packaging.