October 4, 2019 was a special day in the history of WiseSorbent® and all of its members. On Oct. 4th we celebrated the grand opening of production here in New Jersey, USA. We were joined not only by our staff but by shareholders and our customers as well!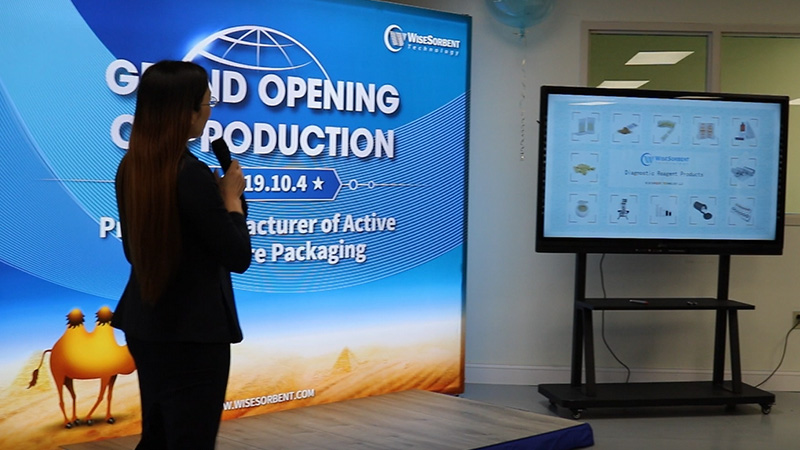 After showcasing our pharma and diagnostics products we had the pleasure of a few words from our CEO:
Dear Friends,
We get together today to celebrate the opening of production for Wisesorbent, WiseSorbent® focuses on global Active Healthcare Packaging (AHP) market. Some of the major services we provide include; cutting and dispensing integrated solutions for the continuous desiccant strip, and automated packaging solutions.
It has been two years since WiseSorbent® began business. During this time, we received strong support not only from the local government, supplies and friends, but also from our share holders and employees. It is your help and trust that allow us to come to this step. So please accept my most sincere appreciation.

In our past 18 years of operation, we decided in research and development for active packaging material to provide professional products for four major markets. We created value for our customers and won honor for ourselves. Staring today, we will manufacture in the USA, and we will endeavor more to solve complicated problems for our customers offering professional service, rapid delivery, premium quality, as well as competitive pricing, so as to become the global leader for AHP market. When I started 18 years ago, I had nothing but a dream to become the leader of this industry. Following this dream, we devoted all our youth and energy. And today, when I'm standing here. I know it for sure that this dream can be realized and exceeded.

WiseSorbent® has a great dream for the future, as we see the areas where the world needs us, and we see that we can create more value for the world. Green, recyclable and renewable is the future goals we are approaching. We will provide the AHP market with revolutionary products and are developing such products by utilizing active and nano material technology, which will contribute greatly for harmony of human economics and natural environment. This will be a spectacular journey that we should all join together to build our future more glorious and prosperous."

Steven Shen – CEO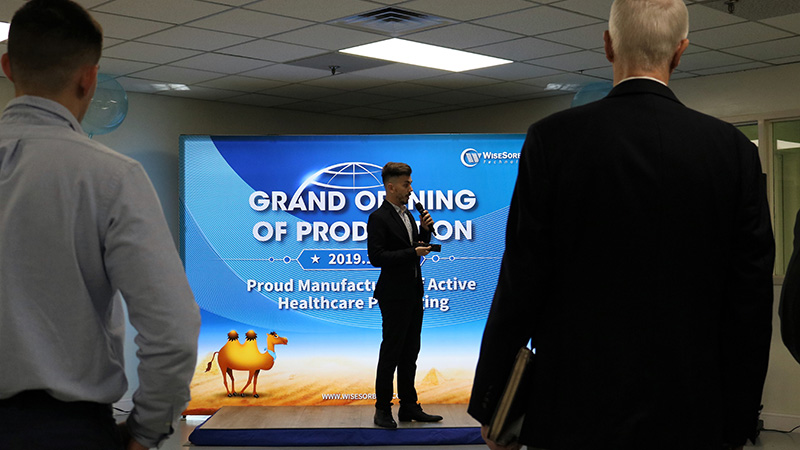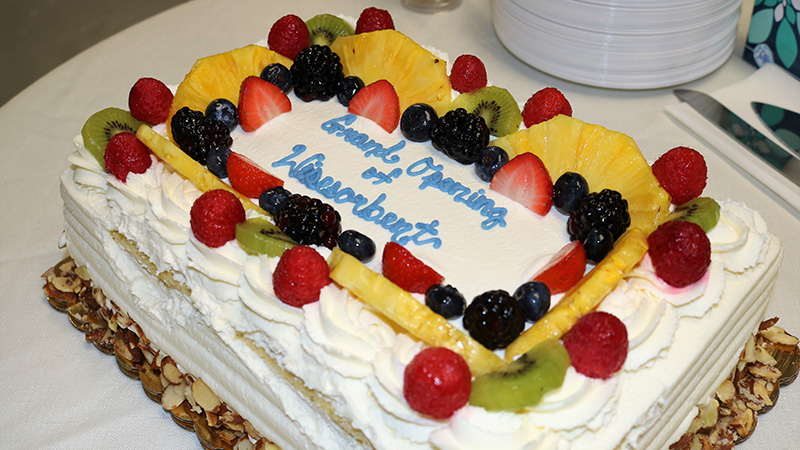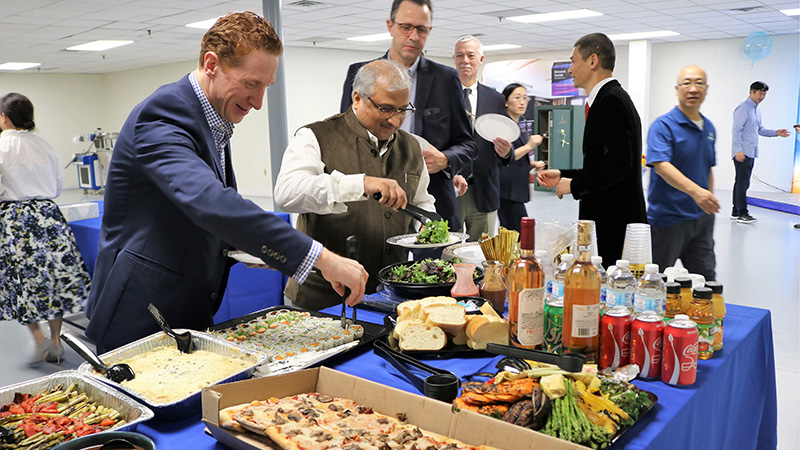 We would like to thank everyone that took time out of their day to attend the ceremony. WiseSorbent® looks forward to a prosperous future here in New Jersey, US.