From July 26 to July 27, 2023, WiseSorbent will be attending AACC in Anaheim at Booth#3168.
As a leading brand in the desiccant industry, WiseSorbent has served various industries for 20 more years, demonstrating keen insights into market demands and a constant drive for innovation. Through an in-depth exploration of customer needs, we have successfully expanded the application of desiccant products to various scenarios in multiple industries, providing innovative and efficient moisture control solutions for each sector.
At the exhibition, we will showcase FDA-certified high-quality silica gel, molecular sieve, and color-changing silica gel desiccants. Additionally, our cutting-edge polymer desiccant technology, featuring aluminum desiccant films, aluminum desiccant pouches, and polymer desiccant sheets, will revolutionize diagnostic reagent packaging. The polymer desiccants are designed to fit various packaging shapes and sizes, ensuring optimal drying results. Join us at the exhibition to explore these innovative solutions!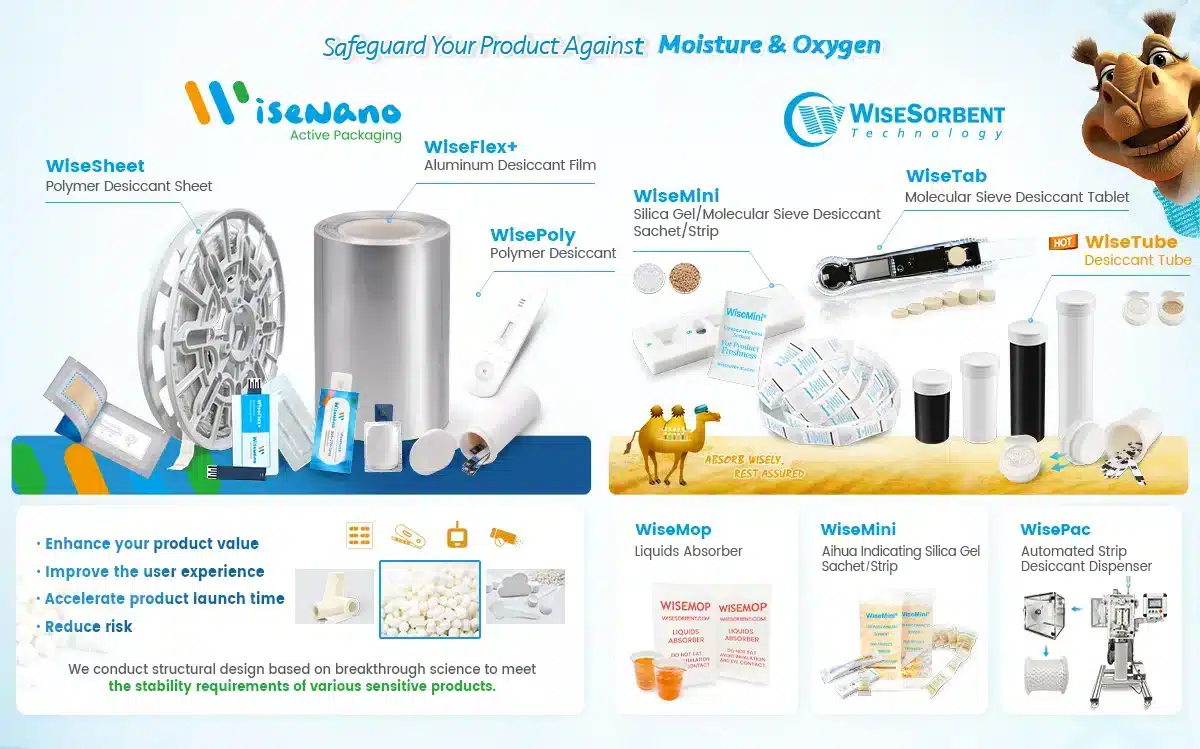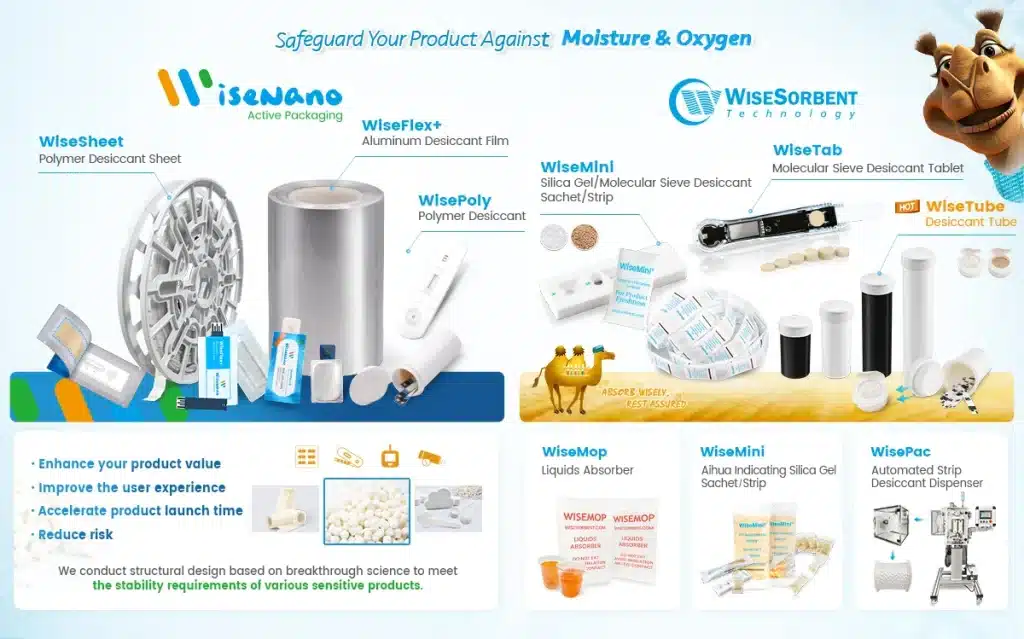 With years of experience in the desiccant industry and a strong focus on research and development, WiseSorbent is committed to providing reliable desiccant solutions for the medical diagnostic industry. Our products undergo rigorous quality certification to meet industry standards and regulatory requirements, ensuring the delivery of dependable and secure products and services to our customers.
AACC Lab Expo is a significant event in the medical and healthcare industry. Together with 800+ professional exhibitors, we will be witness to cutting-edge technology, hear vital research, and exchange the newest insights in the field. 
Be sure to stop by our booth and check our new technology. We will see you then!